AZZA Black ATX Mid Tower RGB Computer Case 2 Fans USB 3.0
Website secured with SSL Technology

Shipping in 24/48 Hours

Exchange in store and online
Description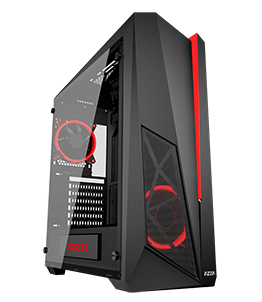 THOR 320
DIMENSIONS:538mm x205mm x 465mm (H x W x D)
COLOR:Black
RGB light effects:
2x AZZA RGB fans
RGB logo plate?RGB LED front panel?RGB LED top panel
All RGB light effects controlled by RF Remote
Features
Supports up to 380mm Video cards.
High-quality tempered glass side panel allows for clear visuals to inner components.
Available Fan Ports:
3x120mm or 2x140mm fan ports on the top
3x120mm or 2x140mm fan ports in the front
1x120mm RGB fan port in the front (installed)
1x120mm RGB fan port in the rear (installed)
Supports up to 360mm water cooling radiator.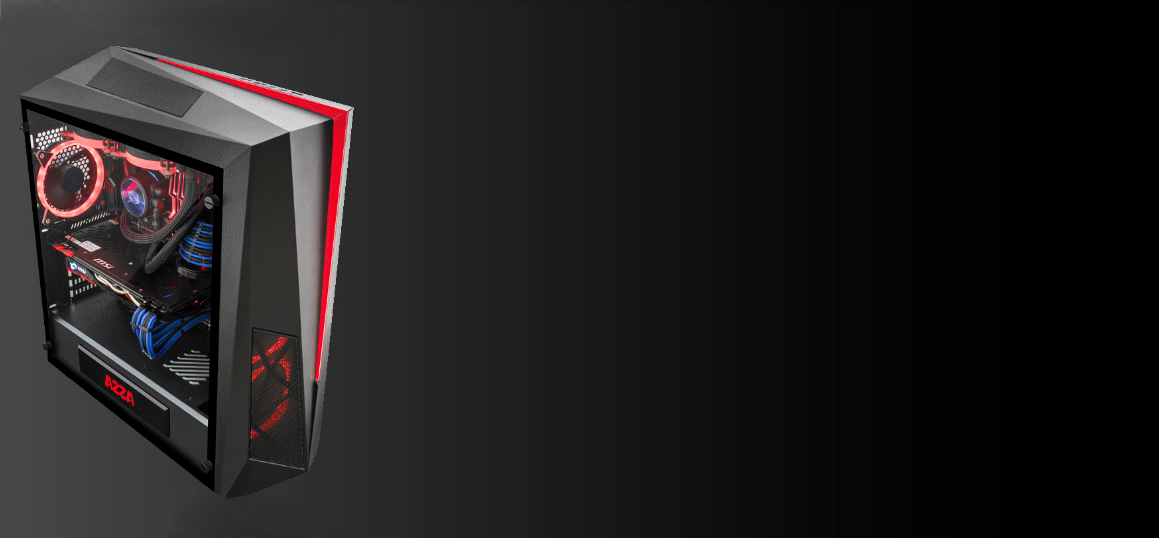 The Thor 320 is the hottest new case in our Mneup.With a sleek and sturdy tempered glass side panel, the case allows for easy viewing of the inner components. For those RGB fanatics, the Thor 320 includes two of our AZZA RGB fans, an RGB strip on the front paneland top panel, and an RGB AZZA logo on the power supply chamber, all fully customizable, allowing you to make this case truly yoursAII RGB light devices are controlled by an RF Remote.The synchronized RGB lighting effects will make your already-unique case even more attractive.
The Thor 320 supports a 360mm water cooling radiator on the top, as well as a 280mm one on the front.Removable (magnetic) dustproof nets are located on the front and top panel, with an iron net on the bottom of the chassis.
The Thor 320supports the longest video cards in the market, up to 380mm long. The power supply is housed inside its own isolated chamber, preventing the residual heat from the power supply from affecting the other components.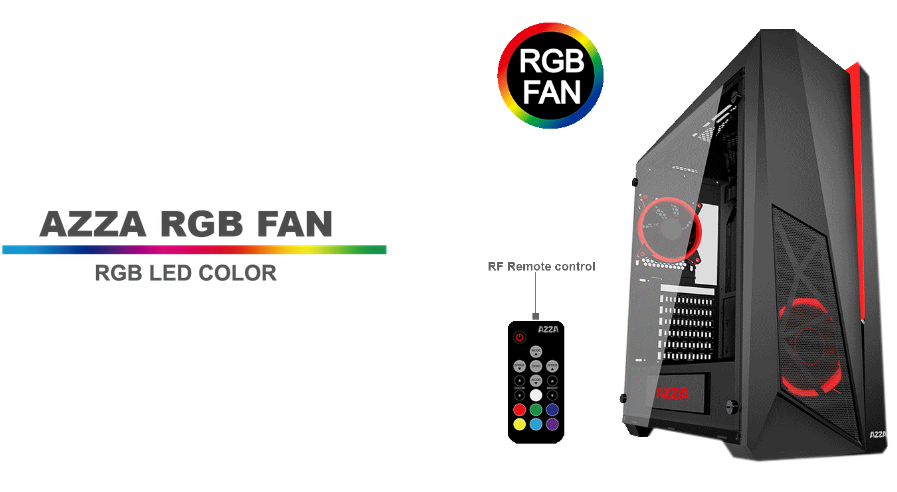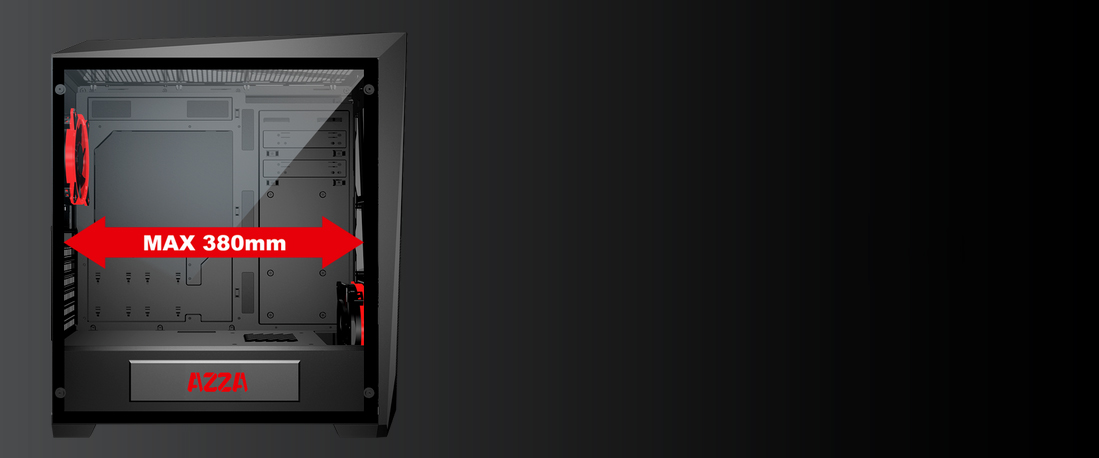 Supports Video cards up to 380mm in length.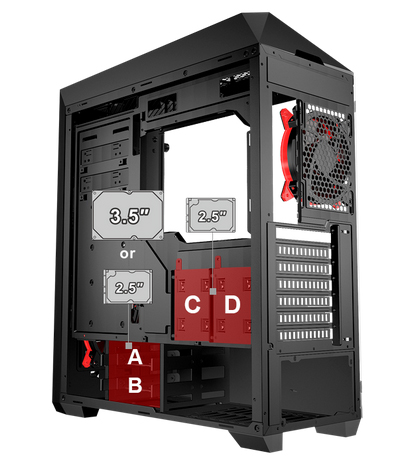 Two multifunctional brackets support 3.5" HDD or 2.5" SSD(A ?B)
Two multifunctional brackets support 2.5" SSD(C ?D)

Two mounting holes support 2.5" devices.( E ?F)

Supports up to 3 x 120mm or 2 x 140mm fan up to 280mm water cooling radiator in height.